Series:
Kings Of Rebellion MC #3
Cover Design:
Francessca's PR & Design
My Thoughts
My heart just broke for Elise back when she loses Jamie and then all she suffers through before he rescues her. I hated that she held what all happened inside thinking it would change how people felt about her when they were her best bet at working through it all. Especially since two of them were there with her and know exactly what she is feeling. I also felt for her dealing with Jamie/Bomber coming back into her life. All these emotions tied together as she wrestles with them. I loved Bomber and how he has loved her all along and is willing to fight to have her back in his life.
I give Fate 4 hearts!
About the Book
If you haven't read any previous books in this series, this blurb contains spoilers.
Elise used to think that future was with Bomber, she thought she would become his Old Lady and live happily ever after with a few biker babies. However, Elise quickly had to accept that her dream was over when Bomber told her he was moving to America with his father. She accepted it, with tears and upset, absorbing the fact that her life would take another path that she originally dreamt. But Elise's life dramatically changed when she was kidnapped by the Devil MC and there, in her horror was Bomber. He helped her family bring her back to safety with her new found friends, Lauren and Natasha.
Now though, he's decided to move back to England and re-join her father's chapter. Bomber is back in her life and Elise has no idea how to manage that reality. Her brother, Scrappy doesn't want her anywhere near him, but Bomber won't let her go that easily.
Elise may believe that what they long ago had is over, but he doesn't. Bomber wants her back, and he's making that very clear.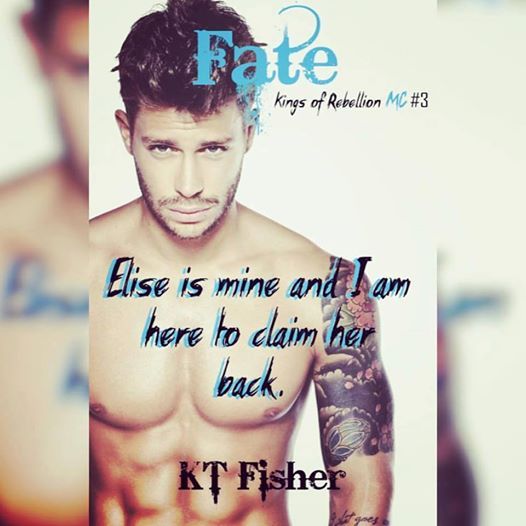 Purchase Links
Other Books In The Series
Karma
(Kings Of Rebellion MC #1)
Envy
(Kings Of Rebellion MC #2)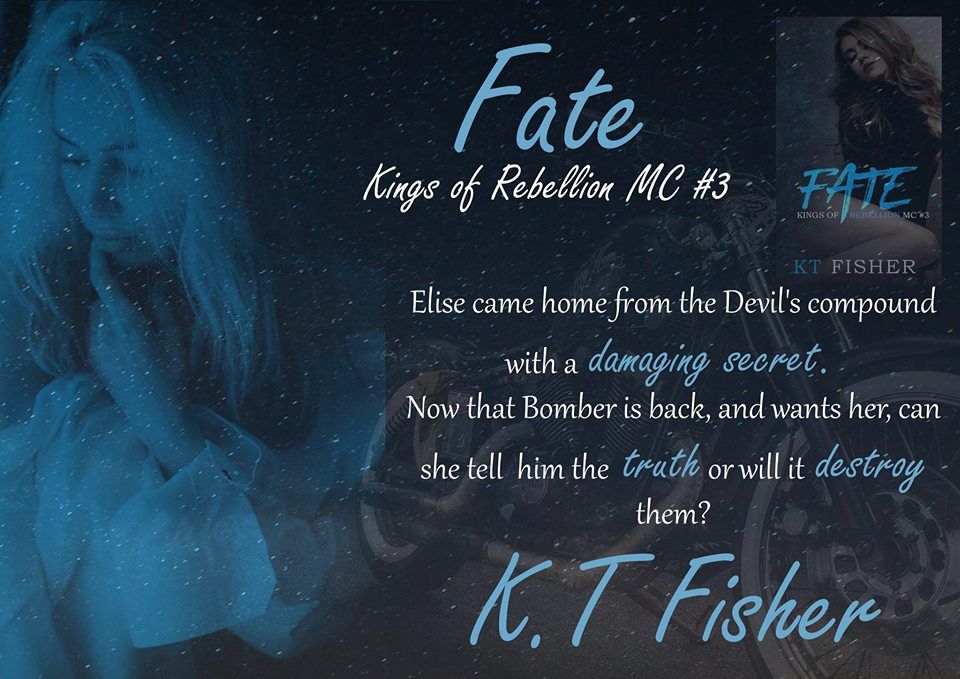 K.T Fisher is a British romance author. She was born and raised in Nottingham, surrounded by her family. Now, she has two daughters of her own and decided that she needed to live her dream to inspire her children.
K.T Fisher mostly writes about hot, delicious men. Her books are packed with hot suspense and thrilling dangers, add her signature erotic scenes and you have a steaming romance that you have to read.
Ever since K.T Fisher released her first book, Rockstar Daddy she hasn't been able to stop and has since released many books that are loved by many.
If K.T Fisher isn't writing, she has her head buried in a book. She loves to hear from you, so feel free to contact her.